Speakers' Corner, Hyde Park, London, England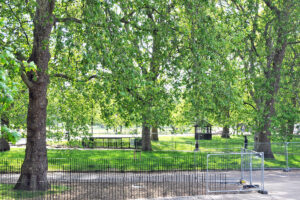 In the north-east corner of Hyde Park in London, UK, is an area known as Speakers' Corner. Here, open-air public speaking, debate and discussion are allowed. Speakers there may speak on virtually any subject, as long as the police consider their speeches lawful and that profanity is not used. The site is well known as the place where a nervous and apprehensive young missionary named Gordon B. Hinckley stood on a soap box and preached principles of the restored gospel to anyone who would listen. According to Sheri Dew, President Hinckley's biographer, they would sing, have prayer, and then preach to the unruly crowds from their portable podium. Some were interested, but most frequently, Elder Hinckley would deal with experienced hecklers. He came to enjoy sparring with some of those individuals.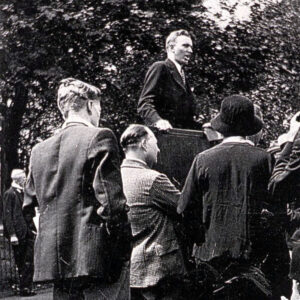 "'We didn't baptize many people in London in those days,' recalls mission companion Wendell J. Ashton, 'but Elder Hinckley was a knockout in those street meetings on Hyde Park corner. I can promise you we learned to speak quickly on our feet. And Elder Hinckley was the best of the bunch. I have always thought that he gained tremendous firsthand experience there in London's Hyde Park doing what he would so skillfully do for the rest of his life—defend the Church and speak up courageously of its truths. He was good at it then and he is good at it now.'"
Speakers Corner is a traditional site for public speeches and debates since the mid 1800's. In 1872, an act of parliament set aside this part of Hyde Park for public speaking. Even today, on a Sunday morning, it's not unusual to find crowds gathering at Speakers' Corner to listen to enthusiasts expounding their views.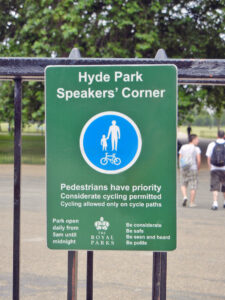 Map and Directions
Speakers' Corner is located on the north-east edge of Hyde Park, nearest the Marble Arch and Oxford Street.
Ownership Status
Hyde Park is open to the public year round. There is no cost to observe or to speak. "Anyone can turn up unannounced to speak on any subject, as long as the police consider their speeches lawful."
Photos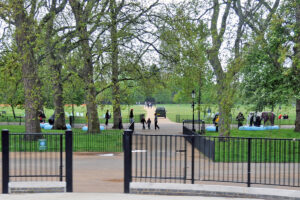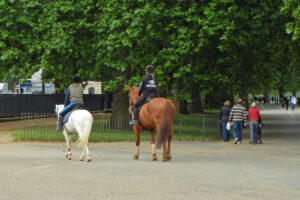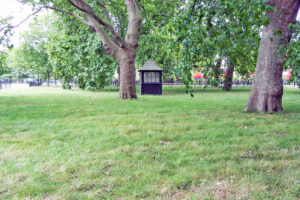 Articles & Resources
Resources
https://www.churchofjesuschrist.org/manual/presidents-of-the-church-student-manual/chapter-15?lang=eng
https://www.royalparks.org.uk/parks/hyde-park/things-to-see-and-do/speakers-corner