Hyrum Smith Home, Kirtland, Ohio
Hyrum Smith, brother of the Prophet Joseph Smith, was born at Tunbridge, VT in 1800. He lived with his family at various places in New England until his marriage to Jerusha Barden on November 2, 1826. Hyrum was baptized by Joseph Smith in June 1829. Hyrum was one of the Eight Witnesses of the Book of Mormon as well as one of the six original members of the Church of Christ, organized April 6, 1830. After presiding over the Colesville, NY branch of the Church, he moved to Kirtland, OH. Joseph's published history notes that Hyrum possessed ". . . the mildness of a lamb, and the integrity of a Job, and in short, the meekness and humility of Christ." (HC 2:338.) Among his many callings, he is most often remembered as Patriarch to the Church.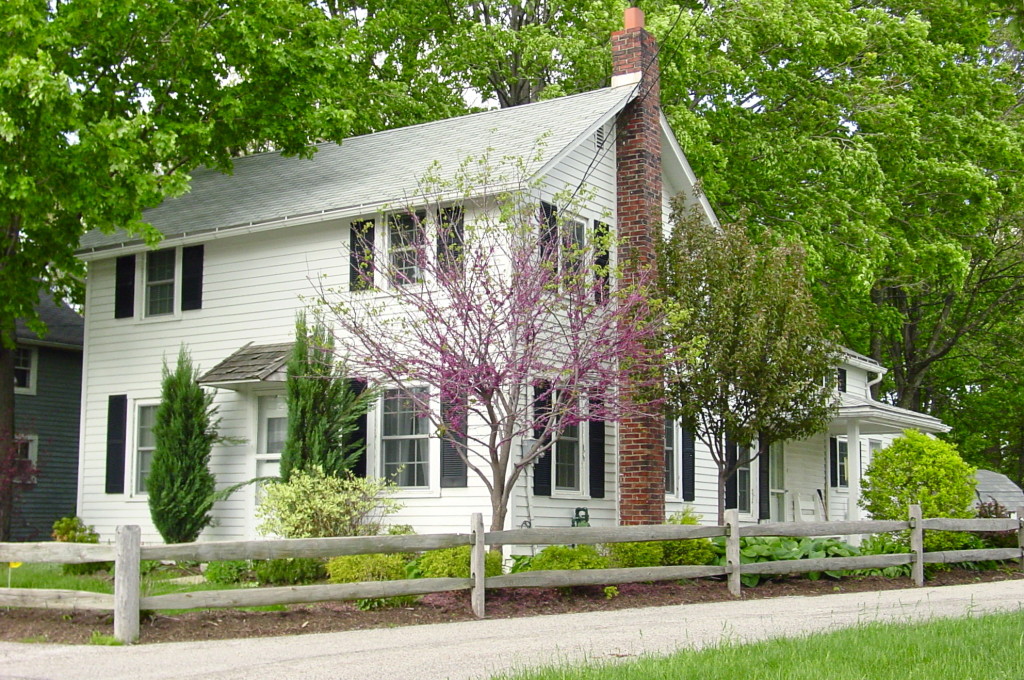 Hyrum and his family lived in this house in Kirtland. Hyrum's wife, Jerusha, bore six children. One of them died in 1832. Jerusha passed away at age 32 while Hyrum was away on a Church assignment in Missouri. He returned home a widower with five children. He subsequently married Mary Fielding who became mother to his children and eventually bore two of her own, including Joseph F. Smith, sixth president of the Church. It was in this home that the Prophet Joseph performed a wedding for the first time. It is now owned by the Church and used as housing for missionaries serving in the Kirtland area.
Map & Directions
From I-90, east of Cleveland, Ohio, take the exit for state road 306 (Chillicothe Road). Go south for several miles to the Kirtland Temple. It will be on your right. Just south of the temple, Joseph Street will intersect with 306, coming from the west (right). There, but on the east side of 306, is the home, address 9097 Chillicothe Road. There is a small historical marker at the front of the home. The gps coordinates are: 41°37'24.64″ N; 81°21'37.97″ W.
Ownership Status
The Kirtland home once owned by Hyrum Smith is now privately owned and not open for tours. The exterior may be viewed by any and all.
Photos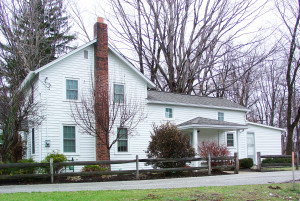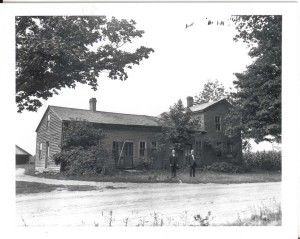 Articles & Resources
Sources
Dean C. Jessee, et al., eds., The Joseph Smith Papers, Histories, Vol. 1, 626-627.
Keith W. Perkins and Donald Q. Cannon, in LaMar C. Berrett, ed., Sacred Places, Vol. 3, 34-35.