Lee's Ferry, Coconino County, Arizona
Lee's Ferry is a site on the Colorado River a few miles below Glen Canyon Dam. It was one of the rare sites for some 250 miles where one could cross the Colorado River. Sheer and deep canyons as well as the volatile nature of the river made crossing just about anywhere else impossible. With Glen Canyon to the north and the Grand Canyon to the south and southwest, this site where one could cross the Colorado is somewhat of a geologic wonder. One other site would be the Crossing of the Fathers, which is now covered by the waters of Lake Powell.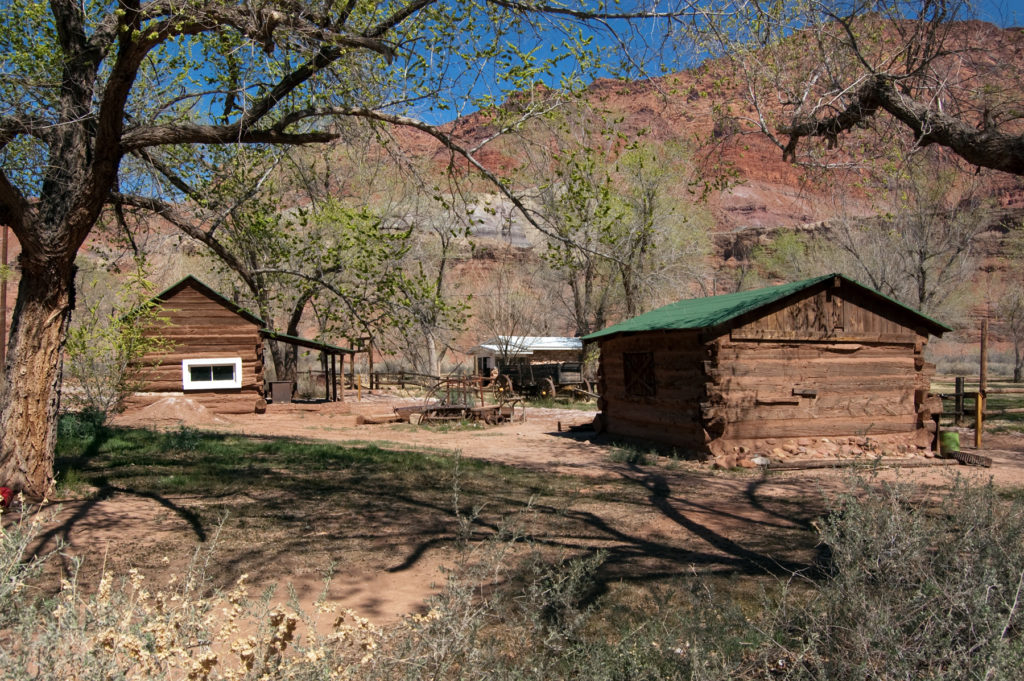 This site is named for John D. Lee, who established a settlement called Lonely Dell at the confluence of the Paria and Colorado Rivers. He managed a site where travelers could be ferried across the Colorado River. However, tradition holds that it was Jacob Hamblin and his associates who first successfully crossed the river on a raft and established the viability of a reliable crossing. Lee's Ferry was a key factor in establishing Latter-day Saint settlements in northern Arizona and New Mexico. On the east side of the river, pioneer travelers would work their way up or down an ascending stretch of lighter colored rock known as Lee's Backbone. It was difficult to traverse, but without it crossing would not be possible.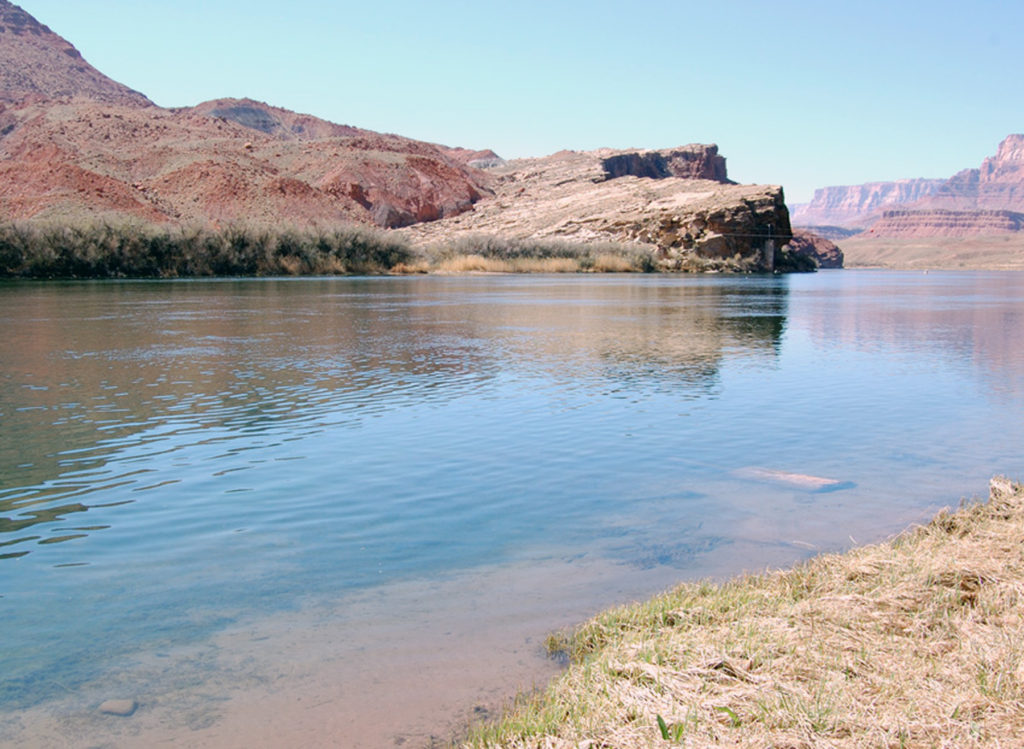 John D. Lee arrived at Lee's Ferry in 1871. Seeing the barren nature of their new homesite, his wife, Emma, exclaimed, "Oh my, what a lonely dell." They stayed at the dell and operated the ferry until John D. Lee was arrested because of his involvement in the tragedy at Mountains Meadows years before. Lee was executed in 1877 without returning to Lonely Dell.
Beginning in 1877, when the St. George Temple was completed, Lattery-day Saints in Arizona would utilize Lee's Ferry on their journey to St. George to participate in temple ordinances. The route they took is known as the Honeymoon Trail.
Map & Directions
From Fredonia or Bitter Springs, Arizona, take U.S. 89A to Marble Canyon where a bridge crosses the Colorado River. At Marble Canyon take the Lee's Ferry Road to the parking area. The Lee's Ferry parking gps coordinates are: 36°51'57.95″ N; 111°35'29.39″ W.
Ownership Status
Lee's Ferry is generally considered to be the end of Glen Canyon and the beginning of the Grand Canyon. With the waters of the Colorado moderated by Glen Canyon Dam, the site is a popular place to fish. Many rafters put in at Lee's Ferry as they begin their trips through the Grand Canyon. It is part of the Glen Canyon National Recreation Area managed by the National Park Service. It is a fee area which offers a number of traditional NPS opportunities. One can get more information by calling 928-608-6200.
Photos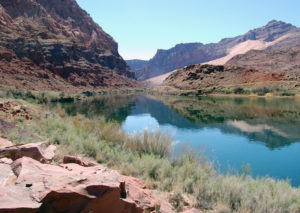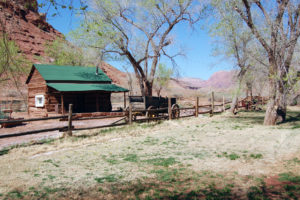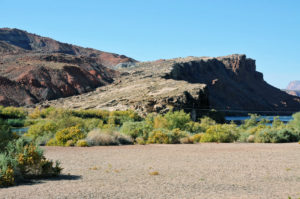 Articles & Resources
Resources
A. Gary Anderson, "Events at Lee's Ferry or Lonely Dell, 1864-1928," in Regional Studies in Latter-day Saint History,  BYU Department of Church History and Doctrine, 17-37.
Richard D. Poll, et al., Utah's History, 377.