The Black River, Clark County, Wisconsin
During the period of 1841-1845, logging settlements in Clark County, Wisconsin harvested lumber to supply the needs of building projects in Nauvoo, Illinois, some 400 miles downriver.
Once a tree was down, it was floated down the Black River some twenty-five miles to Black River Falls in Jackson County where the Mormons operated three sawmills. The tannin content in the water gives the river its name.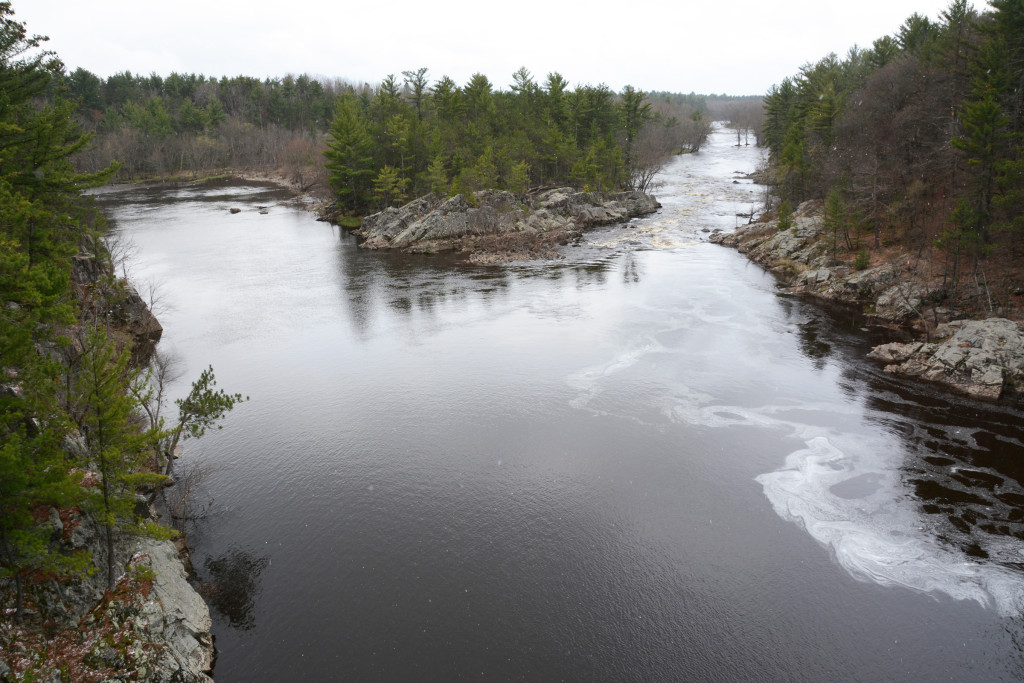 White pines were the trees most frequently harvested. As they grew, these trees would often self prune leaving the wood with few knots. Moreover, white pines floated well for something so massive. Some trees were first floated down a tributary, such as Cunningham Creek, and on to the Black River. One of the challenges of sending such large trees down the river was a combination of rocks, snags, and rapids which could block the massive logs as they floated.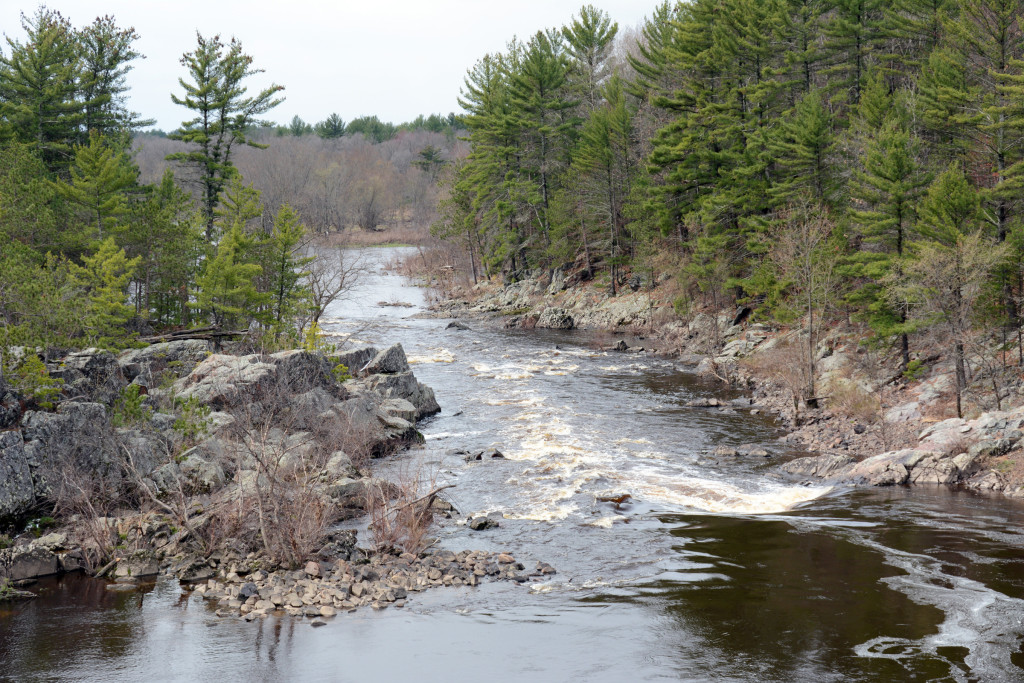 Seen in these images is a site of some rapids on the Black River between Neillsville and Black River Falls, Wisconsin. These rapids are still referred to by locals as the "Mormon Riffles."
Map & Directions
The area of the Black River utilized by Mormon loggers first ran from Neillsville to Black River Falls, Wisconsin. Black River Falls is located on I-94 exit 116 (highway 54). Neillsville is upriver about 25 miles. This town of about 2400 is on highway 10, about 25 miles east of I-94.
Photos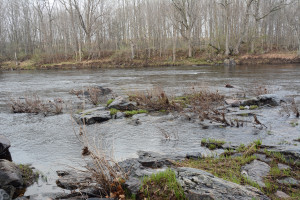 Articles & Resources
Atricles
Dennis Rowley, "The Mormon Experience in the Wisconsin Pineries, 1841-1845," BYU Studies, Vol. 32, nos. 1-2, 119-148.