Brigham Young Home, Nauvoo, Illinois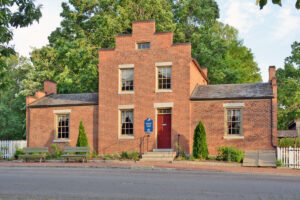 Brigham Young was the second president and prophet of The Church of Jesus Christ of Latter-day Saints. While he was serving a mission in England, his second wife, Mary Ann, acquired property in Nauvoo and moved their family from the abandoned Des Moines barracks in Montrose, Iowa across the river to a partially completed log home in Nauvoo. After returning from England, Brigham began work on a brick home for his family.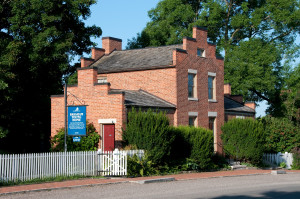 On May 31, 1843 Brother Brigham "moved out of my log cabin into my new brick house, which was 22 feet by 16, two stories high, and a good cellar under it, and felt thankful to God for the privilege of having a comfortable, though small habitation."1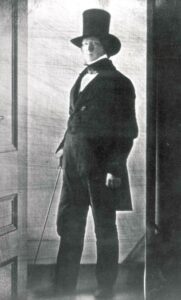 Prayer meetings of the Quorum of the Twelve Apostles were often held in the home and ordinances were performed here as well.
While living in this home, Mary Ann wrote to President Young who was then serving a mission in the East informing him of the martyrdom of the Prophet Joseph Smith in the summer of 1844.
The Young family lived here until making the trek West to the Salt Lake Valley. The home was restored in the early 1970s and President Spencer W. Kimball dedicated it on May 25, 1973.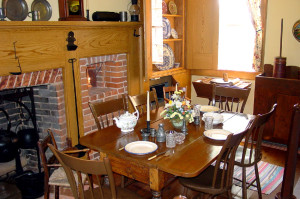 Ownership Status
The Brigham Young home, Nauvoo, IL, is owned and maintained by The Church of Jesus Christ of Latter-day Saints.
Traditional (pre-COVID-19) Hours of Operation:
May – August: Monday Through Saturday – 9:00 AM to 6:00 PM, Sunday 10:30 AM – 6:00 PM
September – April: Monday Through Saturday – 9:00 AM to 5:00 PM, Sunday 12:30 AM – 5:00 PM
Admission:
Free
It is now possible to schedule free virtual tours. This can be done by going to: https://www.nauvoohistoricsites.org.
Map & Directions
Photos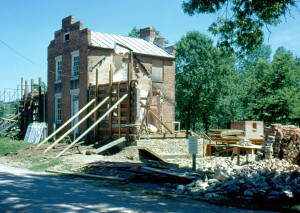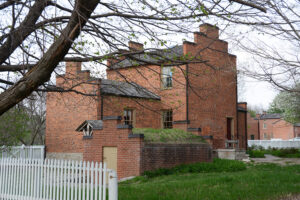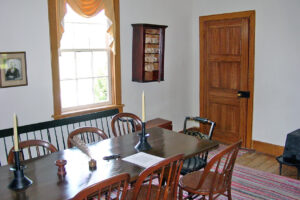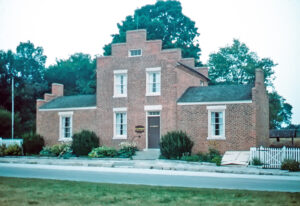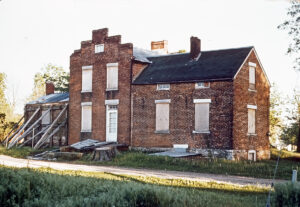 Articles & Resources
Resources
Site of Brigham Young Log Home
1Manuscript History of Brigham Young, 1801-1844, ed. Elden Jay Watson (Salt Lake City: Smith Secretarial Service, 1968).